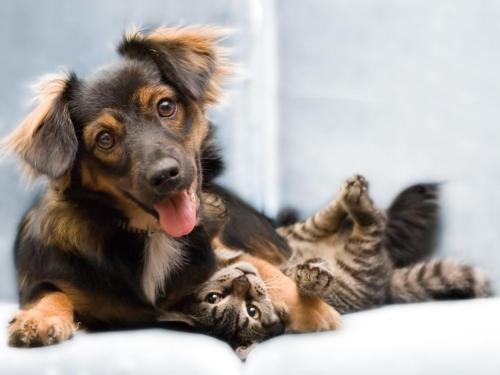 Because we understand that animals are part of your family. It is our pleasure to welcome your 4-legged friend!
As a courtesy to all our guests, we ask pet owners to respect the following:
Your pet will be allowed in one of our designated rooms;
Your pet should never be left alone in the room.
A small charge per stay is required and will be applied to your bill.

To inform all employees properly; we must know when you have a pet at the hotel.
You will find, in the neighborhood of the hotel, the necessary space to stretch the paws of your companion. We appreciate the owners picking up the little treasures left behind their dogs!